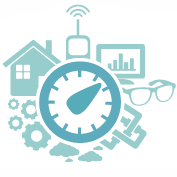 Temetra is the most widely used meter management system for water in Ireland, founded in 2002 in Clonmel, Ireland to support the introduction of widespread AMR for non-domestic metering.
In the last three year we've experience rapid growth outside Ireland, and we now manage millions of meters and their data on behalf of our customers. We provide the software to collect, store and analyze meter readings, including eyeball reads, walk-by and drive-by AMR, all the way to fixed network AMI. Our customers include some of the largest water meter networks in Europe, with revenue-critical data managed from our high availability data store.
All software is developed in, and supported from, our Clonmel offices.
Company Registration: IE 360516