Geo-routing and interactive mapping
We're previewing a new feature in Temetra aimed at interactive planning on very large networks.
Our MDM platform allows high-speed searching, geo-location and assignment of meter reading jobs, with the capacity to handle high volume meter data from meter readers in the field, through to fixed network interval data. This brings together many of the underlying technologies in Temetra to make an interactive mapping tool with real-time data on meter reading.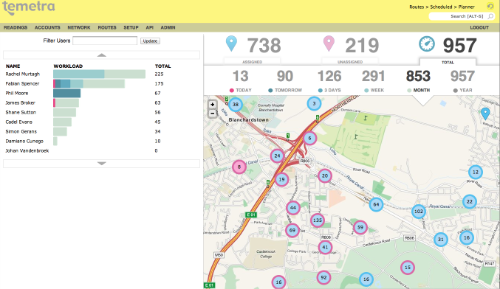 More success in the UK
We've just won another big customer in the UK, and our largest so far. Temetra's ability to read multi-vendor AMR, and store in our modern MDM platform were key to our success. More details to follow as we help our latest customer roll out their new meter reading system.
Fieldwork live in Australia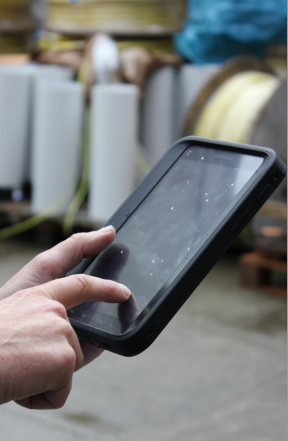 We've also got our first live customer in Australia, with Unitywater using our Android app as part of their meter replacement programme. Unitywater, who operate in the Moreton Bay and Sunshine Coast regions just north of Brisbane, replace thousands of meters annually, and is now using Samsung Tabs with Temetra Fieldwork to record the details, including GPS, photographs and details about each job. This replaces a spreadsheet and SD-card solution that was very cumbersome to manage.
Temetra's cloud based delivery and auto-updating Android app means fast deployment to get Unity up and running quickly. Android devices with their intuitive interface and built-in connectivity means photo and data updates in the field are within reach of many utilities, without the need for expensive asset & work management systems.